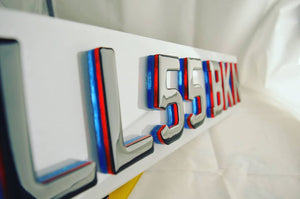 4D M-SPORT NEON PLATES
CUSTOM SHORT PLATES
4D LOGO PLATES
PREMIUM GEL CHARACTERS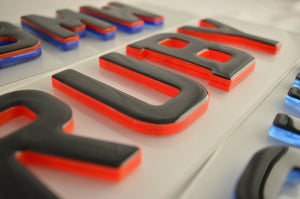 The Home of 4D Plates
We are the UK's biggest manufacturers of bespoke 4D plates. All products designed and cut in-house.
Stand out from the crowd.
Here at PL8 LAB we offer the very best laser cut number plates to make your vehicle stand out from the crowd. All our plates are manufactured in-house using our CNC laser machine which provides sharp, precise edges.
There are a variety of letter options available from 3D gel resin to NEON Krystal and our latest design the Glow in the Dark lettrers. Regarding the plates themselves, we offer a tinted option and also custom shortened plates.
For custom & bespoke orders please contact us via our contact page where a member of our team will help you!