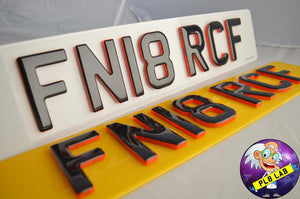 4D neon red gel number plates - Best number plates only at PL8LAB
Our forever stunning 4D neon red gel plates!
Only at Plate LAB - a stunning combination of a acrylic translucent neon red red letter combined with a high gloss 3D black gel letter.
This combination makes for the ultimate style of number plate!
Check our other products - The UK's only bespoke in house manufacturer of 3D and 4D number plates. Any style and size, we can make!
---