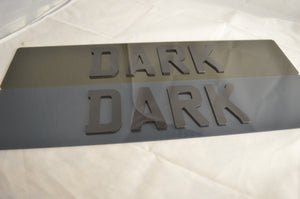 Attention all followers
☢️ Attention all followers ☢️
. 
Due to the ongoing pandemic, tinted acrylic has been extremely hard to obtain. As a result of this we are not taking anymore orders of tinted plates
.
We have secured a small amount of darker tinted plastic but this is also limited
.
There are a few orders affected, where our team will be in touch over the weekend to come to a resolution
.
As a request please don't bombard us with emails as it will only slow things down further. We will be in touch if you are affected
.
All other items are in stock so please buy with confidence ✌️
---