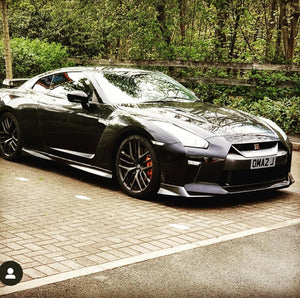 Godzilla is here!
One of our all time favourite motors, @jawedoa Nissan GTR 😎
. 
These things set the goalposts for performance with their aggressive launch and blistering acceleration
.
We are still trading so purchase with confidence ✔️
. 
Grab yours now using our 10% off discount code 'PL810'
. 
Offer applies to all 3D Plates | 4D Plates | Pressed Plates
Don't see the plate you're after? Message us and we can accommodate
__________________________________
Follow Us:
▪️ Online: www.pl8lab.co.uk
🔹 Facebook: PL8_LAB
🔸 Instagram: PL8_LAB 
__________________________________
Contact Us:
📲 Messenger
📨 E-mail on contact@pl8lab.co.uk
#bespokeplates #4dPlates #gelplates #gelnumberplates #4dNumberPlates #numberplates #lasercut #fastford #vag #dub #amg #instacars #svr #vw #audi #BMW #msport #m3 #merc #customplates #vxr #rs #ford #cliosport #nissangtr #r35 
---